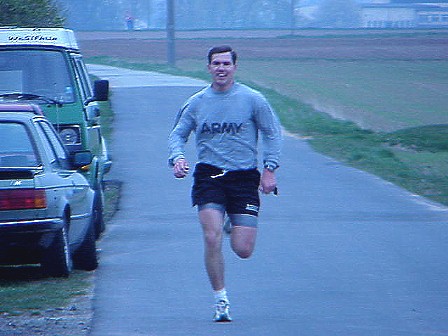 CPT Matt Ballinger finishing the 2 mile run in a blistering 11 minutes, 200 meters ahead of the pack.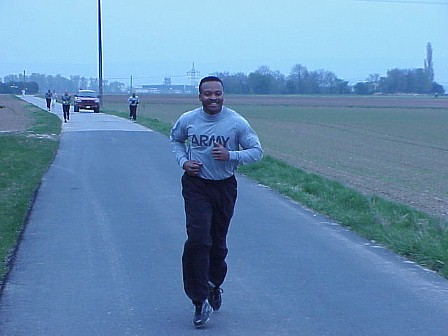 SGT Cole smiling about is 3rd place finish.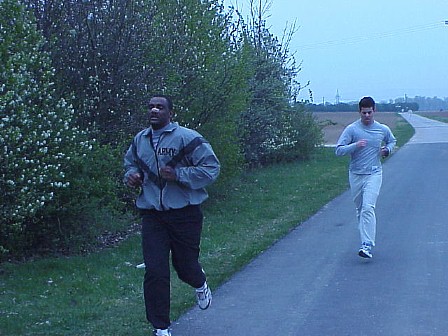 LTC Carter and CPT Wieczorek sporting the nasal breathe easy patches during their run. They both hope the patch increases their oxygen intake. Did it work?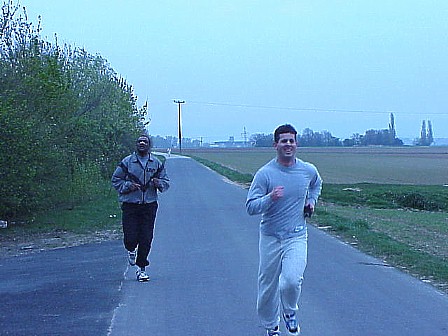 CPT Wieczorek kicking it into "M3 GEAR" as he accelerates to finish ahead of LTC Carter.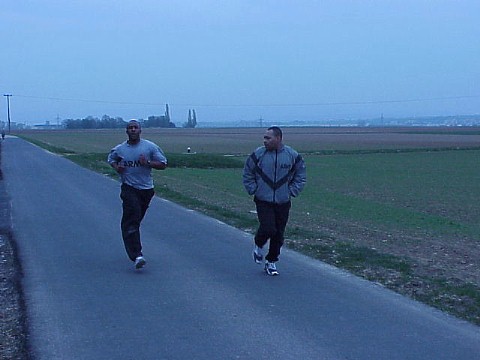 PFC McCleary overcoming some buritos he had the evening before.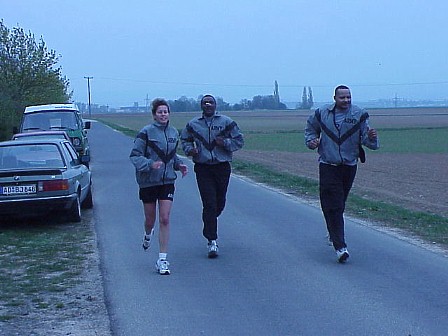 LTC Horowitz sprinting to the finish line.
WDC soldiers discuss how much fun they had running 2 miles at 0700!
Return to Wiesbaden Dental Command